When our guests arrive at our Luxury Dove Hunting lodge, their normal reaction is one of wonder and awe at the magnificent setting and the exceptionally beautiful and appointed estancia. This working estancia surrounded by polo fields, organic gardens, crops and grazing horses is one of the most beautiful properties of any estancia in all of Argentina. This dove hunting lodge is listed as one of the top 100 boutique hotels in the entire world.
True to any 5 star property, what sets the experience apart here is the precise attention to detail and impeccable service to every guest that each member of the staff from the lodge manager to the gardener practices. Everything from the incredible views, spectacular furnishings, the gourmet chefs preparing delicious homemade meals sourced from the onsite organic garden to the hunting assistants helping you in the field, everyone is focused on one thing – you having a unforgettable lodging, dining, shooting and outdoor experience in one of the most stunning settings in Argentina and the world.
The extreme quality and superior service continues when it comes to the hunting. The shooting fields are located a short drive from the lodge and are filled with millions of birds. Whether you're a casual shooter firing just a few hundred rounds per day or a high volume shooter who wants shoot several thousand rounds every session, you will not be disappointed. This shooting experience in the hills just to the northeast of Cordoba will leave you exhilarated and exhausted at the end of your shooting day. When you return to the lodge, you will find the spa staff ready to pamper you with massages, steam baths, a workout facility and much, much more.
The Luxury Dove Hunting program is for the person who wants a true over the top experience in every way. The service, lodging, cuisine and shooting will be the pinnacle of any hunting adventure you've ever experienced.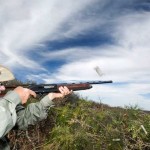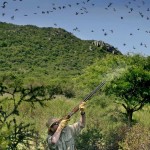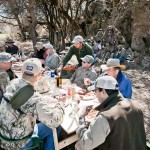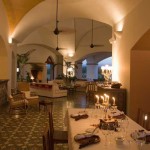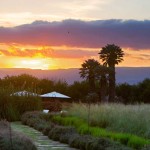 Pricing

December 1st to April 30th
Daily rate $1090 – based on double occupancy
Single room  $1290
Non Shooter $700
Extra night $700/night on the Dec 1 – Apr 30th part (no hunting included)
May 1st to November 30th
Daily rate  $890 – based on double occupancy – minimum required: 6 double rooms
Single room  $1090
Non shooter $600
Extra night  $600/night on the May 1 – Nov 30 part (no hunting included)
Additional Expenses
Gun Entry Permits – $140 per gun
Gun Rental  - $70 per day
Cordoba hunting license – $65 per day
Shells – $13 per box of 25
Laundry Service – $10 per bag
Phone Calls – $1 per minute

Included:

Lodging at our Exclusive Dove Lodge
Lunch in the fields, Dinner at the Lodge with fine house wines
Wine, beer, local spirits during the hunts
Spa
Transfer From/To Cordoba Intl Airport (only parties arriving & departing together) –  see transfer policy below
Meet & Assistance at Airport upon Arrival & Departure
Transfers To/From Hunting Areas when Required
Professional Guiding Service & Bird Boys
Gun Cleaning Service
High speed Internet

Not Included:

Airfares
Gratuities Guides/House Staff
Separate Party Transfer To/From Airport –  see transfer policy below
Itinerary Modifications by Passenger
Buenos Aires Transfers/Hotels
Baggage Overweight Charges
Personal/Baggage Insurance
Drinks from the bar and room mini-bar
Massages and special spa treatments
Lunch at the lodge
Any activity outside of hunting such as horseback riding, polo lessons or tours.
Daily Bag Limit:
None
Lodge Capacity:
12 Guns
Lodge Amenities:
8 private suites furnished with two twin sized beds, large living room, wine cellar, sommelier, organic garden,horse stables, polo grounds and swimming pool.
Extra Activities:
Polo, horse riding, golfing, horse riding, mountain biking, massage, swimming, wine tours and cooking classes.
Travel Info:
International flights: from U.S. cities into Santiago Chile or Buenos Aires Argentina.
Connector Flight: 1 hour flight to Cordoba
Transfer to Lodge is approximately 40 minutes from Cordoba airport.
Transfer Policy:
Only two transfers are included: one for arrivals and one for departures (they apply to parties arriving together). For transfers on different schedules there will be an $80 USD surcharge (one way) per single passenger and $40 USD per person (one way) for groups (3 or more passengers).
Payment Terms:
50% deposit is required to guarantee booking. Final payment is due 60 days before departure. Please note this deposit is NON REFUNDABLE unless a replacement is found.