Located northwest of Cordoba, our pigeon lodge is nestled in a premier pigeon hunting region in Argentina. You will enjoy a beautiful and scenic drive through the mountains on the way to an estancia that has stood the test of time since it was built in 1671. If you have never had the privilege of experiencing a pigeon hunt, you are in for a spectacular experience from beginning to end. These birds are twice as large as a dove, but their erratic flight patterns coupled with their speed and size make them a challenge and a trophy for wingshooters. The field assistants set out decoys for your pigeon hunt. The pigeons react much like ducks and come in and flare dramatically when they believe they have found a group of their friends. You'll be amazed at the spectacle when a large flock decoys to your shooting position and how elusive their movements will be once both before and after they discover your presence. This scenario of several decoying pigeons makes it difficult to pick out a target but is a fun challenge at the same time. The excitement will have your adrenaline level way above normal. With generous shooting limits of 150 birds per day, your shooting skills will be put to the test.
Your stay at the pigeon lodge will be one of the finest lodging experiences you will ever have in Argentina. The lodge is a beautifully restored 17th century colonial mansion, with beautiful architecture and décor. With a peaceful courtyard and spectacular sunsets, you will enjoy gourmet cuisine and choose your premium beverage of choice from our well stocked bar or outstanding wine cellar. Argentina pigeon hunting is truly a royal experience. We invite you to come join us and participate in your own regal experience!
If you have a favorite pigeon shotgun, we encourage you bring it. If not, you can rent one of our Beretta 390s or an over and under model if you prefer. Many of our guests shoot 20 gauge shotguns for pigeon hunting. We have 12 gauge guns as well for those that like more fire power for this formidable winged foe.
Call or send us a hunting trip inquiry so we can start planning your luxurious pigeon hunt in Cordoba, Argentina.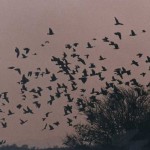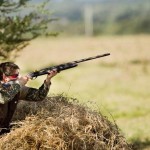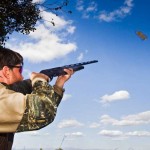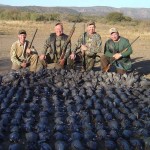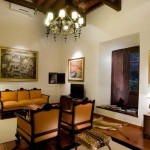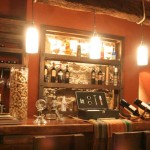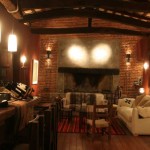 Pricing

May 1st to September 15th
Daily Rate $830
Non shooter $450
Single room $80 per day
Additional Expenses
Gun Entry Permits – $140 per gun
Shells – $15.50 per box of 25
Cordoba hunting license – $65 per day
Gun Rental: $70 per day
Laundry Service – $10 per bag
Phone Calls – $1 per minute

Included:

Lodging at our Exclusive Pigeon Lodge
All Meals, with an International Menu and Fine Argentine Wines, Beer and Local Spirits
Open Bar with Premium Local Liquors and Beverages
Transfer From/To Cordoba Intl Airport (only parties arriving & departing together) – see transfer policy below
Meet & Assistance at Cordoba Airport on Arrival & Departure
Transfers To/From Hunting Areas when Required
Professional Guide Service & Bird Boys
Gun Cleaning Service
High speed Internet

Not Included:

Airfares
Gratuities Guides/House Staff
Separate Party Transfer To/From Airport – see transfer policy below
Itinerary Modifications by Passenger
Buenos Aires Transfers/Hotels
Daily Bag Limit:
150 Pigeons per day per hunter
Guest Capacity:
12 Guns
Lodge Amenities:
Swimming pool, tennis court, riding stables and horses, private vineyard and wine cellar. Masseuse on call
Extra Activities:
Excellent horseback riding, hiking and tennis. (There is no fishing at Montaraz, the pigeon lodge).
Travel Info:
International flights: from U.S. cities into Santiago Chile or Buenos Aires Argentina.
Connector Flight: 1 hour flight to Cordoba
Transfer to Lodge is approximately 2 hours from Cordoba airport.
Transfer Policy:
Only two transfers are included: one for arrivals and one for departures (they apply to parties arriving together). For transfers on different schedules there will be an $150 USD surcharge (one way) per single passenger and $75 USD per person (one way) for groups (2 or more passengers).
Payment Terms:
50% deposit is required to guarantee booking. Final payment is due 60 days before departure. Please note this deposit is NON REFUNDABLE unless a replacement is found.