If you are a waterfowl fanatic, you owe it to yourself to experience high volume duck hunting in Argentina.  This duck hunting experience is the most spectacular waterfowl shooting in the world.  When you consider the entire experience of duck hunting in Argentina – experiencing incredible numbers of ducks flying into your decoys, exquisite lodging, dining on famous Argentina beef and other delectable meats, sampling international award winning wines, liberal shooting limits as well as seeing the Southern hemisphere night sky – it far exceeds any other waterfowl experience the world has to offer.
With very liberal limits in comparison to North America, it is possible that you could shoot as many ducks on a morning hunt in Argentina as you could in an entire season in North America.  That is because when it comes to duck hunting in Argentina, there is little if any pressure from local hunters.  The ducks have an extensive habitat for breeding due to the large expanse of wetlands and grasslands in Argentina which makes for total numbers of ducks that are staggering across the country where duck habitat is plentiful.  Limits vary based on outfitters and what area of the country you are hunting in.  Some areas are able to shoot more ducks and some less based on the duck population in that area but the bottom line is, compared to North American limits, the limits are VERY, VERY liberal.
The most common set up for duck hunting is blinds on the shore or in shallow water with the ducks coming to decoys in potholes, edges of large lakes or canals that connect large bodies of water.  Your field assistants will use mouth calls as well as electronic calls.  The ducks speak a different language than those in other parts of the world with some very interesting calls and sounds that are reproduced by your field assistant.  Ducks may come in groups of 2-3 or they may come in groups of 20-30 depending on your set up and how they happen to be flying that day.
Most drives to the shooting areas are from 30 minutes to 1 hour from our lodges.  The drives are a bit longer than dove shooting as the resource is not as numerous, and your outfitter must go where the birds are.  With large quantities of water in our hunting area, your outfitter must make sure you are going where the ducks are to insure a quality experience.
Duck hunting in Argentina is a spectacular event just like the many other wingshooting venues in Argentina.  If a high volume duck shoot is on your bucket list, we can make that bucket list item come true for you.  Call or email us and we will get you started on the duck shooting adventure of a lifetime.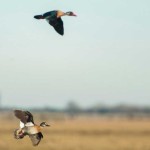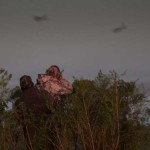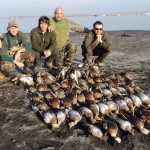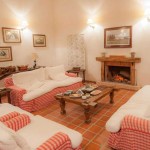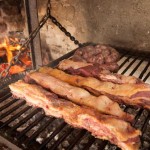 PRICING

April 15th to September
Daily rate $850
Non shooter $425
Private room when available $100 per day
Oct to Dec and February to April 14th
Daily rate $750
Non shooter $375
Private room when available $100 per day
Additional Expenses
Gun Entry Permits – $140 per gun
Gun Rental – $70 per day
Santa Fe hunting license – $35 per day
Shells – $15 per box of 25
Laundry Service – $10 per bag
Phone Calls – $1 per minute, etc

Included:

Lodging at our Exclusive Duck Lodge
All Meals, with an International Menu and Fine Argentine Wines, Beer and Local Spirits
Open Bar with Premium Local Liquors and Beverages
Transfer From/To Santa Fe Airport (only parties arriving & departing together) – see transfer policy below
Meet & Assistance at Santa Fe Airport on Arrival & Departure
Transfers To/From Hunting Areas
Professional Guide Service & Bird Boys
Gun Cleaning Service
High speed Internet

Not Included:

Airfares
Gratuities Guides/House Staff
Transfers From/To Rosario, Buenos Aires or Cordoba Airports when required
Transfers From/To La Zenaida Lodge –in Dove&Duck Combo Hunts- $125 per person per way
Separate Party Transfer To/From Santa Fe Airport – see transfer policy below
Itinerary Modifications by Passenger
Buenos Aires Transfers/Hotels required by itinerary
Daily Bag Limit:
30 Ducks per person per hunt
Guest Capacity:
12 Guns
Lodge Amenities:
6 bedrooms, private bathrooms, fire place
Extra Activities:
Afternoon low volume dove shooting, afternoon partridge shooting over pointing dogs, and dorado fishing.
Travel Info:
International flights: from U.S. cities into Buenos Aires Argentina.
Connector Flight: Buenos Aires to Santa Fe Airport (50 min)
Transfer to Lodge is approximately minutes from Cordoba airport.
Transfer Policy:
Only two transfers to Santa Fe airport are included: one for arrivals and one for departures (they apply to parties arriving together). For transfers on different schedules there will be an $80 USD surcharge (one way) per single passenger and $40 USD per person (one way) for groups (3 or more passengers).
Payment Terms:
50% deposit is required to guarantee booking. Final payment is due 60 days before departure. Please note this deposit is NON REFUNDABLE unless a replacement is found.