ELEPHANT, CAPE BUFFALO, LEOPARD, LION, RHINO, HIPPO AND CROCODILE. Every big game hunters has thought about experiencing a hunt for these magnificent beasts. In my experience in the hunting world, nothing gets your adrenaline pumping and your senses running at their peak performance more than hunting dangerous game on the Dark Continent. All across southern and eastern Africa, exceptionally qualified outfitters offer incredible hunts for these dangerous game trophy animals. I have experienced the privilege of hunting with several dangerous game outfitters on the Dark Continent and can help you on your quest for your African dangerous game trophies.
WE HAVE DANGEROUS GAME HUNTS IN TANZANIA, ZIMBABWE, MOZAMBIQUE, SOUTH AFRICA AND NAMIBIA. The dangerous game trophy you are after, the type of area and terrain you want to hunt in, the lodging you desire as well as the price all determine which country you would choose for your dangerous game hunting trip to Africa. Many factors go into a dangerous game hunt. In order to determine which country best suits you, you would need to make your dreams and desires for your dangerous game hunt concrete and decide what you would like to hunt. To find the perfect destination for your dream dangerous game hunt, we would have either a personal conversation or phone conversation with you about what your dreams and goals are for your hunt. Once you tell me what you are looking for, I can match you with the best outfitter I have for what your desires, dreams, goals and budget are.
After your dangerous game species, country and outfitter are determined, we can then begin to plan your trip with you. We can recommend travel plans, travel agents, type and caliber of firearm to use, gun import procedures, shooting practice and shot placement just to name a few areas. A few parts of our job include making sure you are comfortable with the process of preparing for Africa, knowledgeable in traveling to your dangerous game area lodge, knowing what to take and what not to take and much more.
Remember, I know you work hard for your money. I work hard for my money, too. Because I understand that you want a good value, I have spent a great deal of time finding outfitters who are a great value. They are almost never the least expensive, but the outfitters I work with will give you a great bang for your buck and most likely surpass your expectations.
Pick up the phone or fill out the Inquiry Form and let's get started planning your hunt of a lifetime for dangerous game in Africa. If you haven't hunted dangerous game in Africa, WHAT ARE YOU WAITING FOR?
Dangerous Game Gallery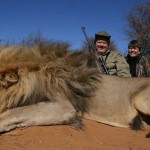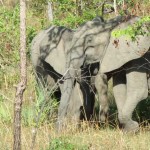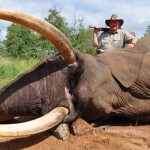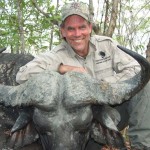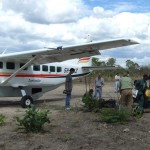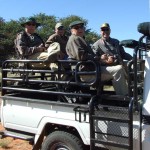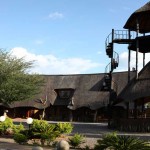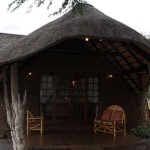 PRICING
We represent several different outfitters that produce heart pounding dangerous game hunts. Prices vary based on animal hunted, number of days and the country you are hunting in.
Two examples of dangerous game hunt pricing:
Zimbabwe 10 Day 1X1 Buffalo Hunt – $11,000
Zimbabwe 10 Day 2X1 Buffalo Hunt – $10,500
Includes daily rate and trophy fee. Fill out the hunt inquiry form or call for a quote for your dangerous game safari.
South African Lion Hunt for a Mature Male – $25,000 and up.
Pick up the phone or fill out the Inquiry Form and let's get started planning your hunt of a lifetime for dangerous game in Africa.
SEASON
Usually April through November with the bulk of the hunting taking place from May through September.
TRAVEL INFO
We have a preferred travel agent for our travel to Africa. We can share that information with you once we determine where you will be hunting.