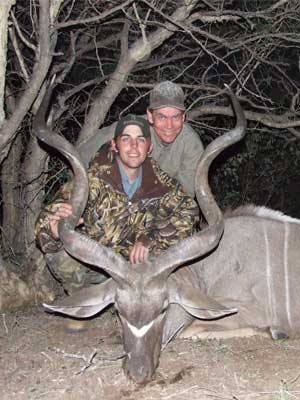 Adventure is defined by Webster's as an undertaking usually involving danger and unknown risks or an exciting or remarkable experience. While we don't consider trips to the African Continent with Safari Time Hunting Adventures as dangerous, we believe each and every trip is endlessly exciting and totally remarkable.
Africa has so much to offer the hunter. Multiple countries to hunt, varied terrain and climate depending on the country you choose, an almost endless list of multiple species of trophy animals, exotic experiences, awesome accommodations, fabulous food and very friendly people just for starters.
If it's African plains game you are seeking, we work with outfitters in South Africa, Zimbabwe, Namibia, Tanzania and Mozambique offering you a top notch experience in plains game hunting throughout the continent. In South Africa alone, you can hunt over 50 different animals across the entire country. That doesn't include species or animals in the other 4 countries we represent outfitters in.
Planning is the key to success of any hunting adventure. Due to the long distance and international aspects of an African Safari, having Safari Time Hunting Adventures help you cross every 't' and dot every 'i' before you go is invaluable in making your hard earned trip a success. From the planning stages, to the hunt itself, all the way to getting home with your trophies intact are all major factors when planning a safari adventure. Safari Time Hunting is involved with all phases. We don't consider your safari complete until you have your trophies hanging on the wall exactly where you want them.
In South Africa, whatever species you want to hunt, I have an outfitter who can guide you on the hunt for whatever you want. We represent an outfitter from every province across the great nation of South Africa. In Limpopo, you'll find giant kudu and impala. In Mpumalanga, our outfitter has klipspringer and huge waterbuck. In Natal, bush pig, red duiker and giant nyala are found. Down in the Eastern Cape, you'll find cape, black, white and copper springbok as well as Vaal reedbuck roaming the beautiful landscape. Move over to the Western Cape where you'll find big black wildebeest and lots and lots of cape springbok. In the Free State, have your eye out for blesbok in very large numbers. If you want to hunt the Northern Cape, cape kudu tops the list along with the elegant eland, the largest and highest jumping antelope in Africa. In the Northwest Province, consider zebra as well as red hartebeest and giant gemsbok as well.
We have South Africa covered when it comes to plains game. We offer safaris with daily rates starting at $325/day one hunter with one professional hunter. For first time African hunters, we offer package hunts with several animals at a
nice discount if you shoot 4 or more animals and stay for at least 7 nights.
Plains game hunting in South Africa is a GREAT VALUE! I did not say it was inexpensive. I said it was a GREAT VALUE! The experience, the landscape, the many different species of animals, the spectacular people, the exciting hunting – these are all things you can't put a price tag on.
Don't forget that we also represent outfitters in Namibia, Zimbabwe, Tanzania and Mozambique. These countries are all spectacular destinations for anyone who is looking for an adventure of a life time.
Remember, 5 countries and over 70 different species of animals. We can find a hunt for you!!! Call or email us right away and let's get started planning your bucket list trip to the Dark Continent RIGHT NOW!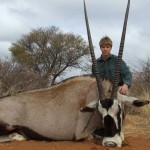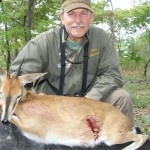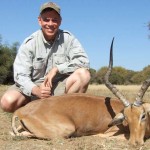 PRICING
Please Call Tim for up to date pricing: (972) 769-8866
SEASON
Usually April through November with the bulk of the hunting taking place from May through September.
TRAVEL INFO
We have a preferred travel agent for our travel to Africa. We can share that information with you once we determine where you will be hunting.